​

Asia Metropolitan University (AMU)
In 2004, Asia Metropolitan University (AMU) has grown into a full-fledged university offering a wide range of programmes which bears testimony to our impressive track record within the Malaysian private-higher education industry.

In line with the recent developments in the industry and within our institution, AMU is focused on producing trained, qualified, competent graduates for domestic and international markets in health sciences and various other disciplines. AMU aims to be "The University of Choice" within the local and global education landscape. Above all, we envision our students to come from diverse cultures and background who will be able to significantly contribute to society and mankind.




​Golden State University
Golden State University is pleased to play a vital part in the provision of global education. To meet the varying needs of students wishing to obtain the educational tools in pursuit of their learning goals, Golden State utilizes a variety of educational delivery systems.

Off campus, distance-learning programs are provided by the university, designed for the student capable of independent self- study and willing to take a large measure of personal responsibility for their education. Through the use of study manuals and other learning resources, students are able to accelerate through their studies at their own pace. Recognition is also given to prior learning or demonstrations of proven competencies in specific subject areas.

Residential and classroom instruction, utilizing the more traditional form of learning, is also provided by Golden State through their affiliation programs with member colleges and institutions in various areas of the world.

The main priority of Golden State University is the student, and in the quality and integrity of the academic programs that serve them. The aim of these programs is to provide the student with a body of knowledge in their specific disciplines, relevant to the attaining of their educational needs, and providing an exciting stimulus to the pursuit of a life-long learning experience.




​Cyberjaya University College Medical Sciences (CUCMS)
Cyber University College of Medical Science (CUCMS) is a top-tier healthcare university in Malaysia as reflected in the latest Ministry of Higher Education's SETARA ratings which has accorded CUCMS a 5-star (Excellent) rating on par with leading public universities. Established in 2005, the university is located in Cyberjaya, Malaysia's first smart-city on a 5 acre, modern, fully equipped, green-friendly campus. The campus is surrounded by lush greeneries and provides a serene, conducive environment for student living and learning.

CUCMS now offers more than 20 programmes including degrees and masters and doctorate level postgraduate research courses in a wide variety of disciplines including medical sciences, pharmaceutical sciences, psychology, physiotherapy, homeopathic medical sciences, business and biomedical technology engineering among others. New Campus fully operational in 2018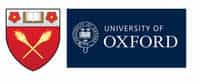 Harris Manchester College - University of Oxford​
The college started as the Warrington Academy in 1757 where its teachers included Joseph Priestley, before being re-founded as the Manchester Academy in Manchester in 1786. Originally run by English Presbyterians, it was one of several dissenting academies that provided religious nonconformists with higher education, as at the time the only universities in England – Oxford and Cambridge – were restricted to Anglicans. It taught radical theology as well as modern subjects, such as science, modern languages, language, and history; as well as the classics. Its most famous professor was John Dalton, developer of atomic theory.

The college changed its location five times before settling in Oxford. It was located in Manchester between 1786 and 1803. It moved to York until 1840. In 1840, the college moved back to Manchester, where it stayed until 1853. Between 1853 and 1889 the college was located in London, in University Hall, Gordon Square. From London it moved to Oxford, opening its new buildings designed by the Unitarian architect Thomas Worthington in 1893.

In its early days, the College supported reforming causes, such as the abolition of slavery (1778), and the repeal of the Test Act (1828) and the Corporation Act (1828). In 1901, the College was the first academic institution in Britain to accept a female candidate for the Nonconformist ministry. In the 1920s and 1930s, the College provided courses for the Workers' Educational Association.

Manchester College became a permanent private hall of Oxford University in and subsequently a full constituent college, being granted a Royal Charter in 1996. At the same time, it changed its name to Harris Manchester College in recognition of a benefaction by Philip Harris, Baron Harris of Peckham.

Today the college focuses on students above the age of 21 years, both for undergraduate and graduate studies. Harris Manchester is the only Oxford college which is dedicated solely to mature students (21+ with no upper age limit). The college tries to continue its liberal and pioneering ethos, considering its mature student focus as a modern means of providing higher education to those that have been excluded from it in the past.




Ontario Virtual School - OVS​
Ontario Virtual School (OVS), founded in 2010, is an online school which offering Ontario Secondary School Diploma (OSSD) High School Online Course. OVS is inspected by the Ontario Ministry of the Education and permitted to grant OSSD credits to the students in Canada and the internationally. (BSID: 665804). Ontario Virtual School (OVS) is an online virtual high school with over 5,000 students.

Ontario Virtual School (OVS) has been a respected leader for more than ten years in the providing online high school OSSD Credits to students in Ontario, Canada and around the world. OVS's teachers, faculty, administrators and guidance staff are extremely compassionate and supportive in enhancing and ensuring all OVS students to gain the best educational experience.